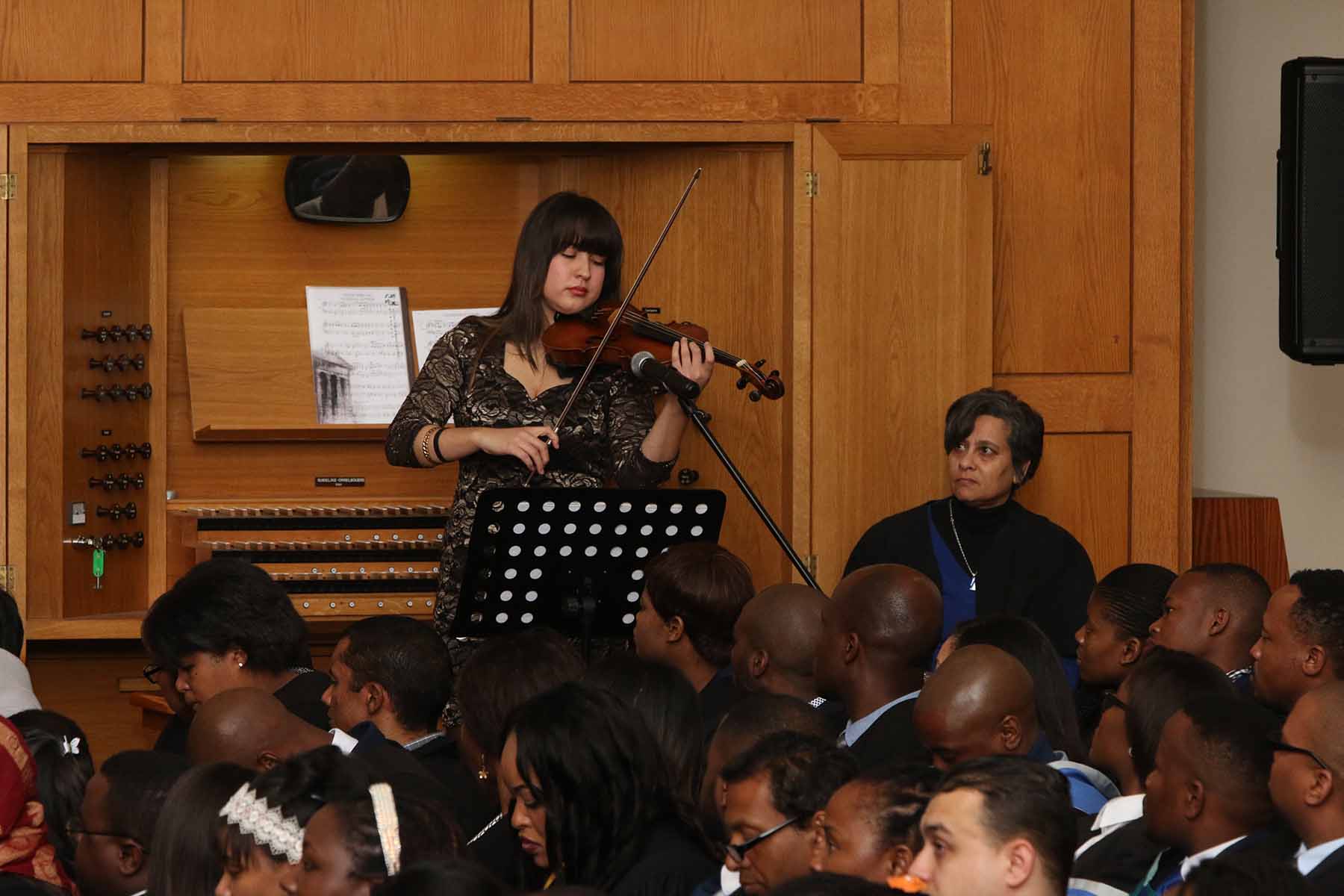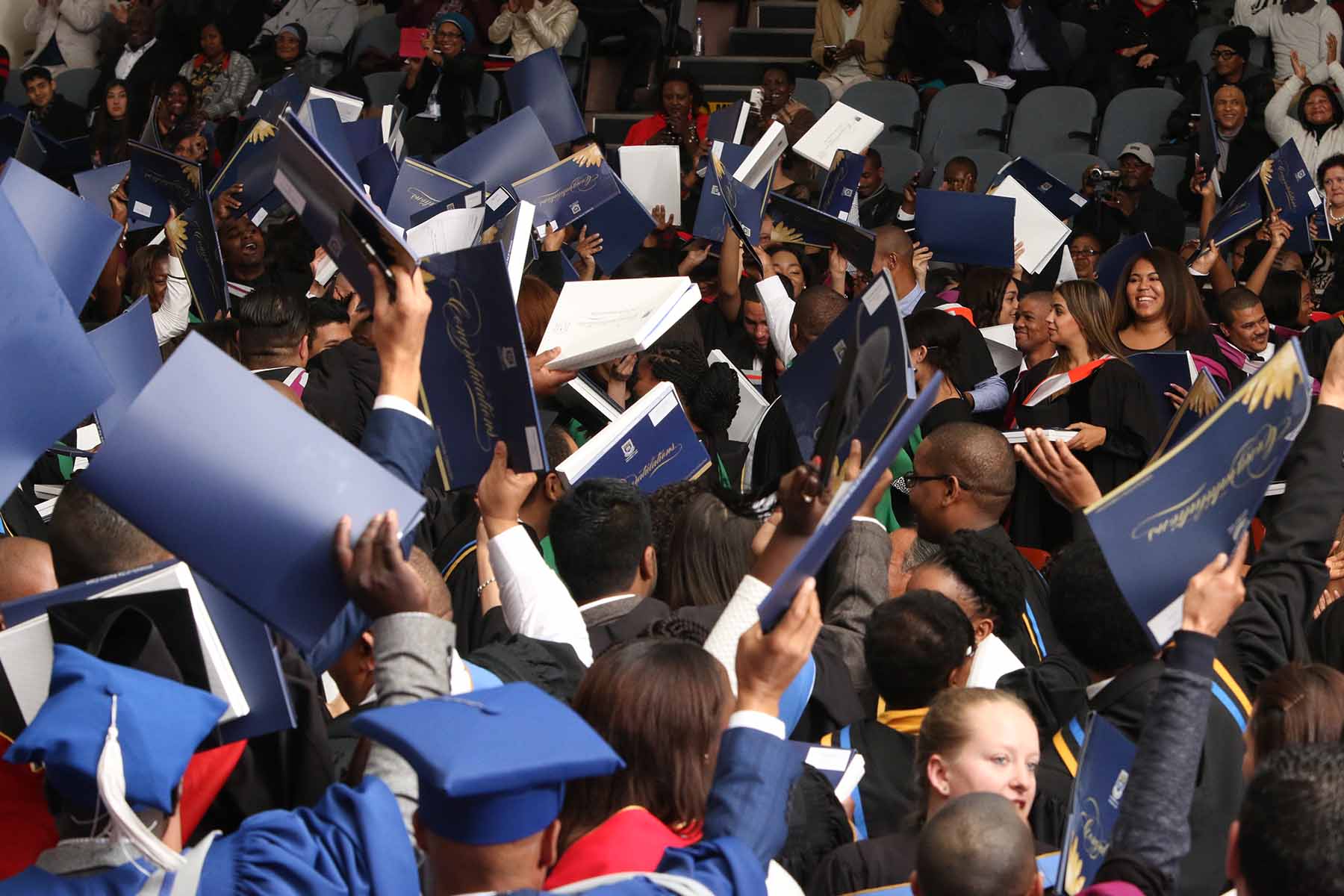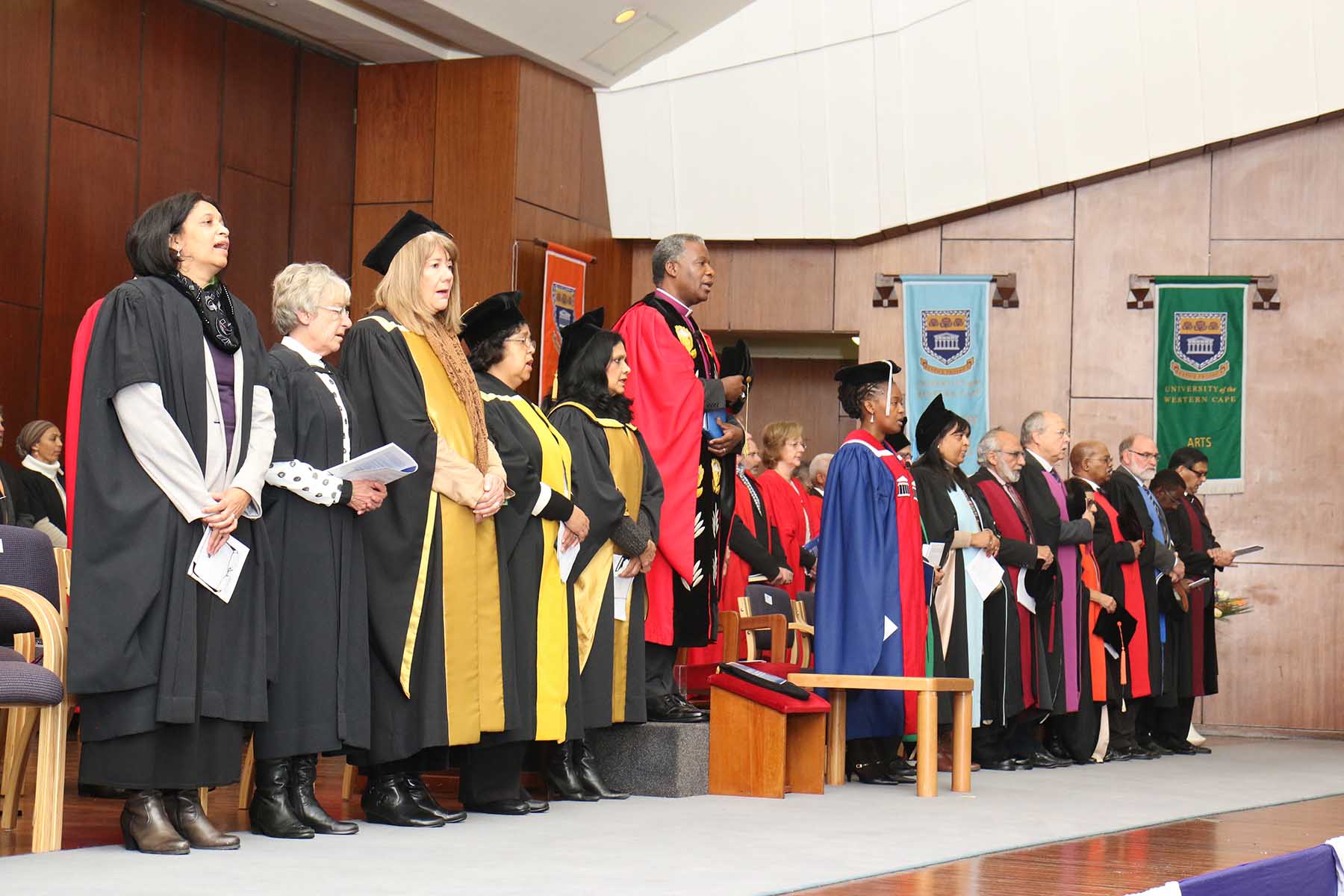 UWC Graduation July 2016
The University of the Western Cape (UWC) continues to produce graduates who enrich the country, the continent and the world at large – as was evident at the University's Graduation Ceremony, held on 21 July 2016.
The Deputy Vice-Chancellor: Student Development and Support, Professor Pamela Dube, welcomed the assembled graduates and their loved ones.
"We are here today to celebrate the success of those of you who made it - and it is my honour as the Acting Vice-Chancellor, to say congratulations to you, your relatives and friends," she said. "Graduation ceremonies afford us a unique opportunity to reflect on the journey we have collectively –  as students, parents and lecturers – traversed in the quest for knowledge; and to celebrate the success of those who made it."
And there was a lot to celebrate: 374 graduates across the University's 7 faculties (Arts, Community and Health Sciences, Dentistry, Economic and Management Sciences, Education, Law and Natural Sciences) –  including 32 PhD Degrees, 87 Master's Degrees, 21 Honours Degrees and 234 Undergraduate Degrees, Diploma and Certificates combined (and that's not even considering the thousands of graduates in the Autumn Graduation ceremony earlier this year).
Ceremonies
2016-07-21